The Center for Memory and Aging
The Center for Memory and Aging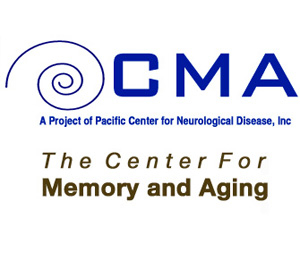 Our center was the first comprehensive private memory clinic in San Diego out in the community, and remains a leader in memory and dementia evaluation and medical/neurological care planning for dementia. Dementia is not a diagnosis, but describes a condition where memory and thinking become abnormal, which affects a person's ability to go through everyday life normally. As a result, they need increasing help over time. We provide the missing link in this situation, namely, a proper diagnosis for the dementia such as normal, general medical cause, mild cognitive impairment, Alzheimer's disease, Lewy Body Disease, or many other dementia types. Only then can one move forward in getting proper medication treatment for symptoms and planning out long term dementia care.
We use state-of-the-art, ever evolving methods, such as imaging technologies and biomarkers, to complement the information from families/patients and pencil-paper testing to arrive at an accurate diagnosis. We take the time to learn about each person's individual needs and then tailor each evaluation and plan to suit the individual.
Recently, we have also added our neurocognitive concussion and traumatic brain injury clinic. This is an unmet need in the greater San Diego community, where head injury results in different outcomes– some recovering completely, while others needing more help. We track all our concussion patients, and then find community resources to try to help them improve to function better in life, plus treat associated conditions such as headache, dizziness, and behavioral changes. We are also the only regional qualified evaluation center for the BAP and MAF tracks of the NFL Concussion Settlement, with the expertise to help with your cognitive and behavioral concussion needs.
Lastly, we partner with our research company, PNRI to provide opportunities for dementia and other neurological research participation including clinical drug trials and other types of studies to help identify ways to better detect and treat such conditions.
If you are not getting the diagnosis or help you need with a memory or thinking problem, please consider us. Please call for more information or leave your name and contact info in the box on this site here. (No personal information please, name and contact only.) Thank you!